Naperville Gastroenterology


I am now located in Decatur, Illinois at Decatur Memorial Hospital as part of the Division of Gastroenterology, Southern Illinois University.

Stephen Holland, MD
Assistant Professor of Clinical Internal Medicine
Division of Gastroenterology
Southern Illinois University School of Medicine
102 W Kenwood Ave - Lower Level
Decatur IL 62526
217-545-8000

In the near term I will have the following dates in Decatur: 
11/27/23 - 12/10/24
12/25/23 - 1/7/25
1/22/24	- 2/4/25
2/19/24	- 3/3/25
3/11/24	- 3/24/25
4/15/24	- 4/28/25

For those looking for the IBDPage, click on this line.
My pages on Celiac Disease
This is the website by Stephen Holland, M.D. I previously saw patients in Naperville, but moved my practice. I was chief of GI at Mt. Sinai hospital in Chicago for 5 years. After working as a part time physician filling in at several hospitals for the last few months, I have moved to a new GI practice in Decatur Illinois as a faculty member of the Division of Gastroenterology at the Southern Illinois University Medical School. Currently I am seeing inpatients at Decatur Memorial Hospital in Decatur, Illinois.
Here is my current photo: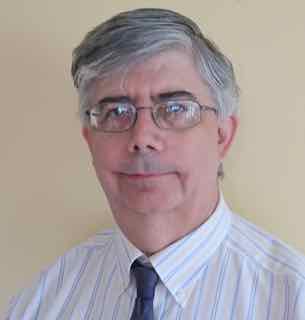 In a nutshell: I went to medical school at Northwestern University in Chicago, then did my medical residency at Loyola in Maywood (just West of Chicago). I then did research at the University of Alabama at Birmingham, did my GI fellowship there, and went to the University of Illinois at Peoria to teach and do research. I ran a successful private practice for over 11 years in Naperville, Illinois. After that I was chief of GI at Mt. Sinai Hospital in Chicago for 5 years. I practiced at several locations after that. I have now joined the faculty of Southern Illinois University Medical School. I am currently A GI hospitalist at Decatur Memorial Hospital in Decatur Illinois. I will start seeing outpatints in October or November of 2021.
For those interested in the full details, my experiences are summed up in my Curriculum Vitae
Care for patients with Celiac Disease
---
Typical example of team effort at endoscopy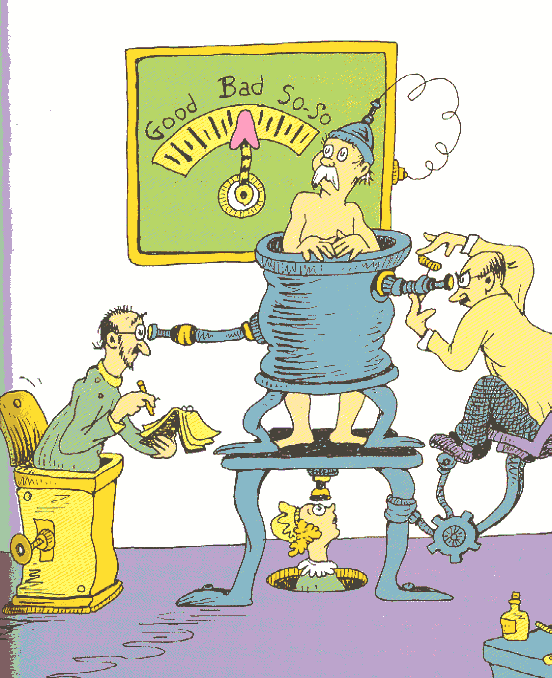 (From You're Only Old Once by Dr. Seuss, Random House, 1986)
---
As you can see, I have not put up one of those web sites with pointers to everything. I believe that there are plenty of web sites that provide good content and references. That is not what this site is about. This site is about getting information about my practice. Location and telephone number are the first orders of business. eMail is accepted at
sholland at napervillegi dot com
You will need to put the at sign and the dot in the right place. I have used this format to prevent those internet spiders from sending me spam.
Helpful tools for my practice.